But Google Images Are Free, Right?
I hear this all the time. "Well, I get my blog photos from Google Images. They are free, right?"
Um. No. Google Images is an internet search. It's not a storehouse of free photos just for you. It just happens to match your search words. If you click through, you'll see they are from stock photo companies, other people's blogs and companies on the web that know how label their photographs (that's another blog post).
Time-Suck Sample: Search Google Images for DSC IMG 437 or other random number. You'll see the pantheon of humanity that uploaded photos with their camera's default image number.
From Whence They Came
Know that many of these (and a gazillion others) are photographers and graphic designers wanting to make use of (monetize) their huge library of assets. No problem there, but some blogger-photogs allow the giant stock photography houses to display their search-ads prominently, too. These folks are obviously in it for the referral money. If they really wanted to grow, you don't advertise your competition, you put out quality work for a niche market. Ah, the interwebs. <$ka-ching!>
The following is my opinion only. I have no affiliation whatsoever with sites on this list. Let me know if one goes wonky or if you know of a quality free site to add. 
Reminder: No one, but you is responsible for what you do on the internet. Always BE WARY of anything you download, or click. (Another blog post, I know.) 
Free Photos and Listings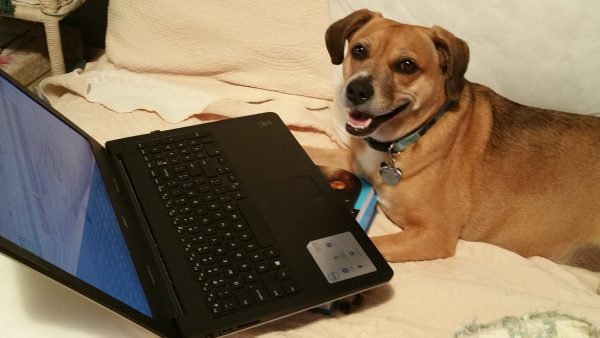 Here's my personal list of online sources for free photos. I maintain this in order to refer to clients/friends. And here you are! We use it internally at Zen Dog Web Services. We also use pay services because we run a newsletter business for our clients, and, of course, the pay services have far better quality, better search capabilities and more offerings. For a hobby blogger though, you may find this list helpful.
Okay. The Free Photos List Already.
http://pickupimage.com/  – PASSABLE – Small offering

https://pixabay.com/ – PASSABLE – no good search function, but hires. Great balloon pics and objects. Very small offering

http://www.splitshire.com/ – PASSABLE – not searchable but 1800x landscapes, lots of "boken" style backgrounds

http://www.1millionfreepictures.com/ RIDICULOUS This is all about selling you Painteresque software. Meh. Hard to a usable one of their "million" free pics. Tons of advertising and much of it is that of other photo houses.

http://www.gratisography.com/  HARD TO KNOW – They call it "quirky." Bizarre stuff, asymmetry, fun, good photography, not your normal subject matter. A fun time-suck.

http://littlevisuals.co/ PASSABLE IF… you can deal with their delivery methods of random items. They give you zipped downloads of landscape and architecture (Caution. zip file downloads are never recommended from anywhere unless you know what's inside.)

http://www.pdpics.com/ = http://www.publicdomainpictures.net/ CRAPSHOOT – Some clipart, good for pics of Indian folks in India, "boken" style, lots of non-people photos. This appears to have a search function, but it's essentially searching Shutterstock or offering the low-rez version of things.

https://unsplash.com/ Ridiculously unfriendly UI if you're looking for pics. They want you to login and help them tag photos. I love crowd-sourcing, but you may not have time for this. At least they are upfront about it. 
https://graphicstock.com – RARELY A GOOD DEAL. NOTHING TO SEE HERE, MOVE ALONG. These guys run a special every now and then for a low price of all the downloads you can do in 7 days. Um. If only their photos were at all worthwhile. Tried it. Can't use it. Photos are blurry, off-center, whack or just creepy.
NEW!  a site for free health and fitness stock photos. GOOD, but small.
https://www.focusfitness.net/stock-photos  is for fitness and health. Just a few photos, but finally some with people of color. I hope you keep this growing, Bryan!
NEW!  Spring of 2018 – Canva.com is offering PAID stock photos alongside some FREE image editing tools. Nice.
https://www.canva.com/photos – an extensive collection of professional-quality photos and images. Canva.com itself offers a number of FREE images you can use to create graphics. Now the photo offering has a basic image editing tool. No advanced adjustments (would love making a background transparent), but it's clean, clear and helpful..To get back to Canva Photos from the tool, click the logo (like we're training folks) because the landing page opens in the same window. More on this unique offering later as my team and I check it out. Here's another of the cool tools called Color Palette. Upload your photo and get instant list of compatible colors and hex numbers. Here's the sample I chose.
Recommended Paid Services
Many of the free services listed above have paid options.
http://www.thinkstockphotos.co.uk/ – This is a paid service that I like that doesn't creep me out, doesn't send spammy emails, and has a nice search function with advanced options. To wit, "millions of premium royalty-free images selected from Getty Images and iStock"
https://123rf.com – is probably one we use most often. You can purchase credits for video or photos and share them with your team. Careful, because it's easy to spend a token or two more and suddenly that gorgeous stock video is $600. They have a great "lightbox" sharing capability and you can save your faves for free.
Attribution of Images
As always, please attribute, that is, give credit, to your image's originator. It's just the ethical thing to do. You can do this with a "courtesy of" line, a link to their blog post or image, a caption, or a line at the end of the post. If the originator asks you to take an image down, do so right away. You might think that a blog would be happy to have you link to their lovely Chocolate Puddin' Pie recipe, but there are myriad tech and personal reasons why this might not be the case. Be respectful.
Creative Commons Licensing
I'm not going to go into the details on attribution and derivative works, read that here.
I hope this was worthwhile. Let me know!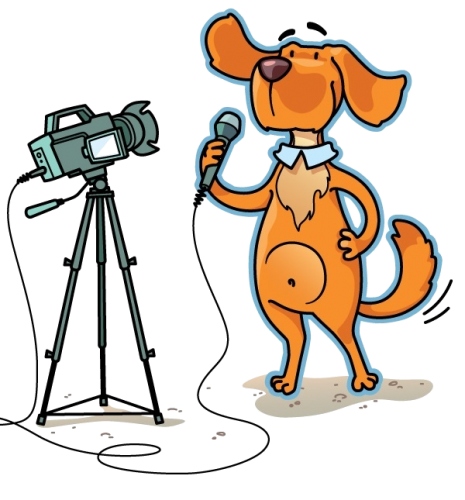 Enjoy, don't steal, and go make helpful stuff.
Val