Yes, I'm double-dipping – writing a post about a post… but I'm making an important point, important to some anyway.
Ugly, Helpful
Before a particular, admittedly ugly, how-to image I created first went up on the web, it was strictly for my own education. Fast screen shots and red reminders plastered together over too much coffee helped me remember the steps I pieced together. It was meant to help me solve a problem with sizing blurry images in Woo Commerce. It had baffled me for weeks. This was in 2014 before Woo Commerce was owned by Automattic and there was no documentation.
I was so excited when I consolidated all the research from several places on the web and it solved the problem, that I had to share it. Certainly someone else is having this difficulty, I thought. Maybe  I could spare them a sleepless night. After all, I had run across the same issue in forums time and time again with no one giving a proper answer. So, that ugly little info graphic went up on the web on Valentine's Day of 2014. It turned out to be a gift that keeps on giving.
Expectation
Within weeks I got dozens of thank yous and comments. Truthfully, I received more email than comments at first, because I have my email address right there smack dab on the web. Who knew some people were so grateful they wanted to reach out in a less public way. One email was from a gentleman in Scandinavia who suggested I give folks an opportunity to thank me monetarily, say, by buying me a cappuccino. Ha! I thought. Nah. Not necessary. A second nudge from him a year later saw me putting up another fast graphic for anyone who might feel I had helped them out. I laughed and expected no more than five dollars a year which was my then cappuccino budget. I've since graduated to lavender cubanos. Such a daredevil, I am.
Perspective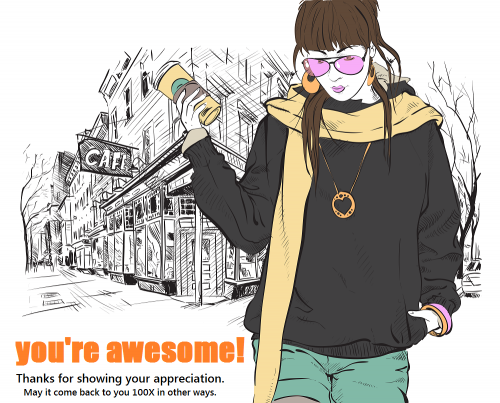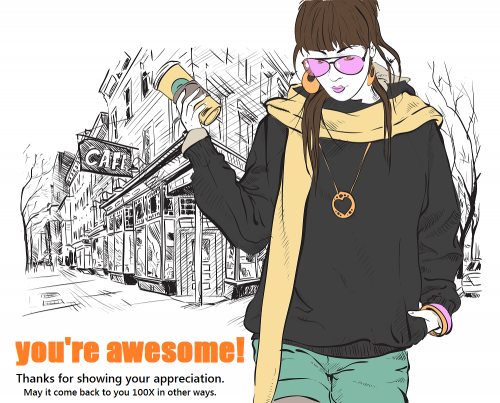 Now I'm not, by any stretch of the imagination, making big bucks on this, mainly because Woo commerce finally came up with its own documentation for the fix, but this little post's SERP ranked higher than theirs and still does when I check.  For that reason, I score a cuppa or three monthly. Nice!
BONUS:  I've met great folks online from this little post from all over Europe and the U.S. I am very grateful. It's not the John Lee Dumas gazillion hits in a day, but a few dozen comments written from deep gratitude give me hope for humanity – especially from a personal website which I do nothing to promote. I care not a whit about the category names not being meaningful. (I'll nag my clients into fixing theirs though, by Golly!) I've got all the business and all the cappuccino I need. Many thanks.
What's my point? Helpful, original content begets comments, engagement and even appreciation, even when you're not trying to optimize your SEO or garner X number of likes. People appreciate good help, entertaining posts, and shareable content.
Now go create that.
~Val