Temporary Home of Zen Dog Web Services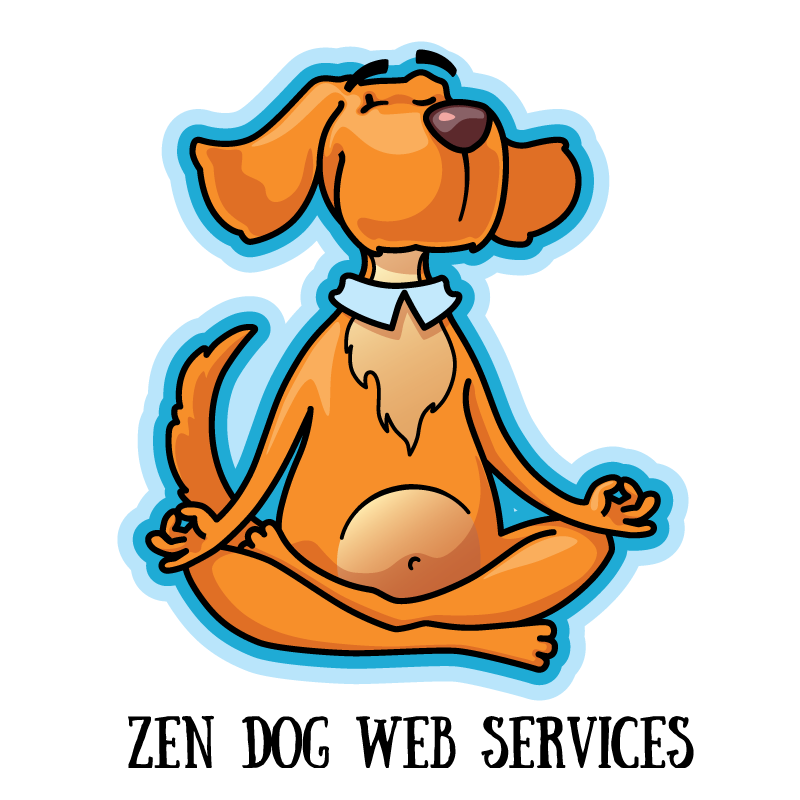 While we work on our very own new website, you can download our Product Offerings PDF here.

Learn More about our Upcoming Advanced Class October 7 here, too.
Our Fourth Annual Advanced Class is slated for October 2018 at Creekstone Office Park in Woodstock. Details to be announced soon.
Our third Annual Advanced Class was a day long intensive for learning what's up in the WordPress and website world. Also known as "Taking Your Website to the Next Level, " Zen Dog Web Services speakers provided the latest information for use immediately on your own website. This class was for the DIY'er wanting an overview of what's available and guidelines to get there, or learn what's needed to hire someone to do it. Nine speakers presented topics on the importance of a Strategic Marketing Plan, Structured SEO (aka rich text or scheme SEO), Google Adwords and PPC, Using Video in your Social Media plan, the latest gadgets and software, Financial Accountability in your business and more!  Each attendee received the book "Tools of Titans" by Tim Ferris, plus lots of goodies, discounts, and giveaways in this full day of intensive information in a beautiful venue. 
---
Click for a Video of a Few of our Websites in 2016 on Facebook
---
Professional Past of Valerie G. Hudgins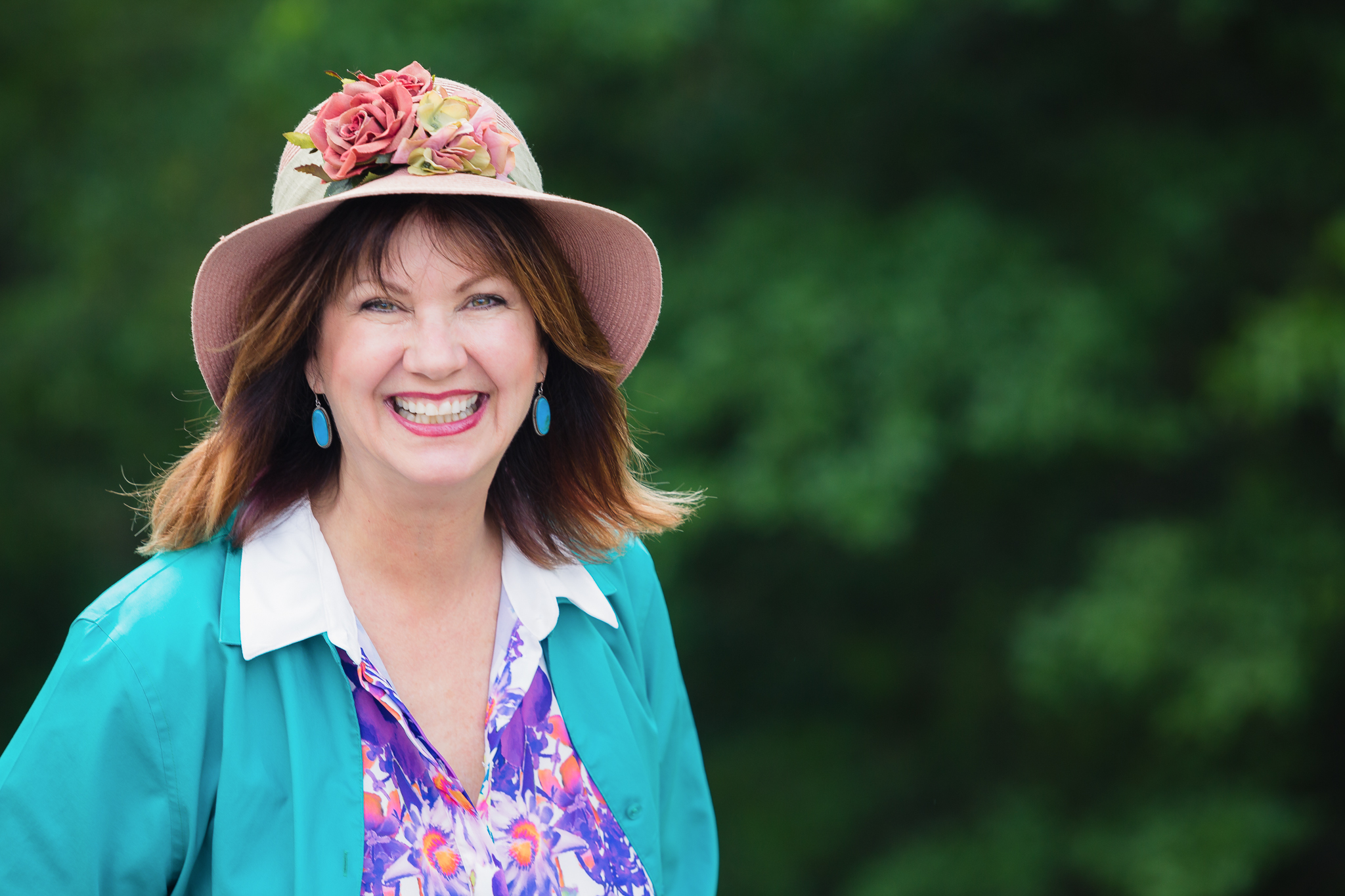 Before WordPress, Valerie's career was in technical writing and project management. Her education in business (UCF) and marketing (GSU). She's owned three successful businesses twice in the last twenty years and taught classes to small businesses for four years at the Small Business Development Center (SBDC). She holds seventeen patents in digital video hardware and software while designing the cable set-top box UI, Valerie worked on the first DVR, too (You're welcome!). So, it was inevitable – her love of all things geeky and tech combined with her education and small business experience which led to the internet. Now she operates Zen Dog Web Services to help small businesses make the most of the massive virtual connectivity available to them through a WordPress website.
---
Past Classes and Seminars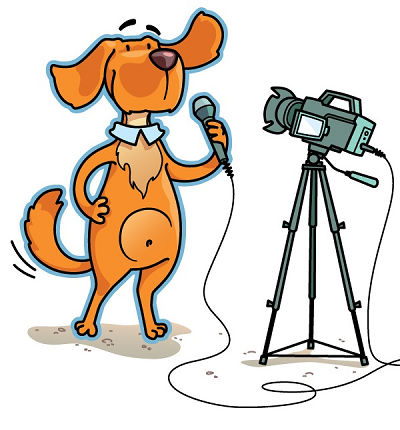 Create Your Own Website – A Guided Workbook Approach:
Selected Saturdays in Spring 2018 at Creekstone Office park or Desktop Community Coworking space in Kennesaw – most of these classes are better taken as private lessons for the same or less cost. Just ask Val@ZenDogWebServices.com
Using MailChimp Newsletters with your WordPress Website:
Saturday, March 11, 2017 at Creekstone Office Park, 205 Creekstone Ridge, Woodstock, GA 30188
PowerBrand Your Business:
Seminar on Monday, February 27, 2017 – 10-4 includes lunch and three speakers
Create Your Own Website – A Guided Workbook Approach:
Saturday, October 19, 2013 10:00-1:00 pm (Alpha Group)
Saturday, January 18, 2014 10:00- 1:00 pm (Beta Group)
Saturday, March 29, Orlando, FL 2014 1:00 – 4:00 pm (Workshop)
Saturday, May 3, 2014 1:00-4:00pm (Delta Force!)
Saturday, July 11, 2014 Copper Coin Conference Room, 4:00-7:00pm (Epsilon!)
Saturday, August 9, 2014 FoxTale Book Shoppe, Woodstock, GA 3:00 – 6:00pm (Epsilon, too!)
Saturday, November 8, 2014 3:30-6:30pm Decatur, GA
Saturday, February 28, 2015 – Woodstock, GA
Saturday, June 6, 2015 – Jekyll Island, GA
Saturday, November 14, 2015 – Woodstock, GA
Saturday, March 5, 2016 – Woodstock/ Roswell, GA
Cost: $120  Class includes my new e-workbook that uses a decision-making approach to setting up your WordPress website. A Guided Workbook Approach to Building Your WordPress Website is included.
Private classes tailored to just what you want to learn in WordPress – please email Val for an appointment.
Intermediate WordPress Website Seminars
Click for info on Intermediate WordPress Seminar.
September 16, 2015 in Woodstock, GA
May 28, 2016 – Woodstock / Kennesaw, GA
Orlando or Tampa in November 2016
---
Why a WordPress Website?

After creating hundreds of web pages using FrontPage, Dreamweaver and HTML (yep! old school), I became a WordPress Website convert years ago because of their customizable templates and centralized dashboard. It's open-source and evolving within a great community of designers, developers and users. I attend WordPress conferences to keep up on the latest and pass the best relevant happenings along to my clients. Most of my classes are given at client offices or a reserved conference room.
---